I noticed this morning that the hall of fame page was consistently taking almost a second to load. This is quite slow - it didn't have the same snappy feel as other pages on the site. I looked into it and found that the cause was an unoptimized database query. The problem was obvious, so I put a fix in before I went to work.
This wouldn't normally be newsworthy material, but when I got home tonight I remembered my pingdom uptime monitoring happens to be configured to hit the hall of fame. I logged in and found a nice chart from the past 24 hours showcasing the effect of the change I'd made this morning: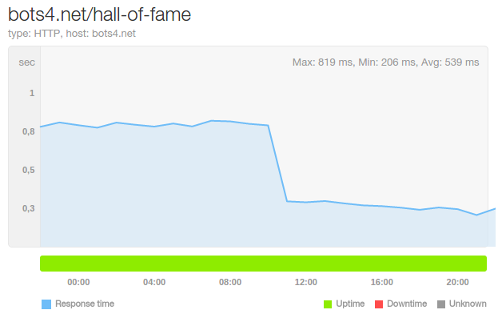 ~800ms average to ~250ms average. Very satisfying!